December 2016 KFMA Newsletter (Web Version)
Understand Your Farm's Financial Position
Kevin Herbel- KFMA Administrator
One year ago I began this introduction to the KFMA Newsletter with the following paragraph: "As I write this, there are piles of grain on the ground in many areas of the state, market prices below the cost of production, uncertainty in the tax laws as we plan for the end of the year, reduced working capital and eroding debt repayment capacity for many farms…all part of the current agriculture management environment. These are also reminders to each of us of the importance of careful planning and consideration as management decisions are made." Wow…I could write that same paragraph today. In the current environment, having a good understanding of your farm's financial position is critical. Essential to doing so is a quality set of records and using those records to know and understand your financial position, to assess where you can make needed adjustments and to identify how to best position your operation for the future.
Those of us working within the KFMA program and in the Agricultural Economics Department greatly appreciate the efforts of those working on the farms and ranches of Kansas and are thankful for the opportunity we have to work together with you. Helping farm decision makers establish a good record keeping system and to utilize those records in managing their farm is central to the mission of the KFMA program. I welcome any comments and input you have for the KFMA program to excel in our work the farm families of Kansas. We desire to help you to know your numbers, use your numbers, and reach your goals as you seek to understand your farm's financial position so you can manage effectively in these difficult times.
Kevin
---
Commodity Credit Corporation Grain Loans
Jordan Dye-Southeast KFMA Economist
When you get a loan from the bank or an implement dealer you do not show that as income in your operation, just as you do not deduct the principle payments you make on the loan as an expense. However, if you take a Commodity Credit Corporation (CCC) grain loan, where you pledge part, or all, of your crop production to the Commodity Credit Corporation to secure the loan, you have an option to choose whether to treat the proceeds as a loan or to treat them as income for tax purposes. This could be a benefit when incomes are low or negative, allowing for more flexibility in planning at the end of the year.
Once you use a CCC Loan you must report all proceeds from the loan the same way in the future. So, for example, if you report a loan as income in the first year you use a CCC Loan, all future CCC Loans from that year and years following must be treated as income for tax purposes. However, if you desire to change the way you treat the proceeds of the loan, you may do so by filing a statement with the return (by the due date of the tax return plus extensions) and make an election to change the way you report the proceeds of the CCC Loan.
If you choose to show the proceeds of the loan as income, the amount that is shown as income is now your basis in the crop for tax purposes. So, when you sell the crop to pay the CCC Loan back, the only income you will show at that time is the amount received that is greater than the basis that has been established in that crop. However, if you sell the crop for less than the established basis, you will then report a loss on the sale of that crop on your Schedule F.
If you end up forfeiting the crops that you used to secure your CCC Loan to the commodity credit corporation, and for tax purposes you did not show the loan proceeds as income in the prior year, the amount will then be shown as income in the year that you forfeit the crops.
Keep in mind, while CCC Loans do provide some flexibility since you are able to treat them as a loan or show them as income, they do take some time to get the transaction completed. Do not wait until the last day of the year if you feel like this may be an option for your operation. If you need more information or examples of the tax consequences of CCC Loans you can refer to IRS Publication 225, the Farmers Tax Guide, Chapter 3. Farmer's Tax Guides are available on www.irs.gov or the publication can be found at your local Extension office. Please consult your tax advisor to gain an appropriate understanding of the utilization of CCC loans in tax planning for your operation.
---
Changes in Tax Return Due Dates
Hannah Bourbon-Southeast KFMA Economist
Forms 1099 and W2 now need to be filed with the Internal Revenue Service (IRS) and the Social Security Administration (SSA) by January 31st (it had been March 31st). Be sure to talk with your tax accountant ASAP about this change.
Also, remember that you need to send a Form 1099 to anyone to whom you pay cash rent, contract labor, interest or a dividend in the amount of $600 or more. If the payment was made to a corporation (LLC's are not corporations) then you do not need to issue a 1099 to your vendor (the one to whom you made payment). There are, however, different rules if you paid a veterinarian and/or lawyer. You DO need to issue a 1099 to a veterinarian if they have provided $600 or more of veterinarian services to you in the year; even if they are a corporation. And don't forget your lawyers, they need a 1099 issued to them for any amount you paid them in the year even if it was less than $600. If you miss issuing a 1099 there are penalties set by the IRS.
To collect your vendor's information to input on the 1099, have your vendor fill out a form W-9 Form, and keep the W-9 in a permanent file for years to come, just in case you use them again on down the road.
Other Date Changes:
2016 Partnership tax returns will be due March 15th (was April 15th)
S-Corporations remain due March 15th
Calendar year C-corporations will change to April 15th (was March 15th)
As the hustle and bustle of the holiday season gets busier, be sure to not forget your farm records. They need to be up-to-date to help you and your accountant make year-end-planning decisions and prepare your 1099's and W2's!
---
Income Tax Aspects and Consequences of Financial Distress Transactions
Bryan Manny & Mark Wood - KFMA Economists
DISCLAIMER
The law of rights between debtors and their creditors and taxation of transactions between them is highly complex and complicated. The tax laws and other legal matters discussed in this article are complex. These materials are designed solely to raise issues and serve as a guideline for the reader's research. These materials were assembled solely for the purpose of education. Every taxpayer has a distinct set of facts and circumstances that makes it impossible to give solutions other than in a general guideline approach. If legal advice, tax advice, accounting assistance or other expert assistance is required, the services of a competent professional person should be sought.
IMPORTANT USE OF CAPITAL AS AN INPUT
Credit plays a central role in building a profitable farm/ranch business operation in the short and long run. This would also include the continuation of the farming operation to the next generation.
Capital availability can affect the productivity of farm inputs. A reduction in a line of credit could leave a beef cattle resale backgrounding operation idle, force a reduction in fertilizer rates below the optimum level, limit timely repair and maintenance costs which could cause untimely breakdowns during planting and harvest seasons. The preceding examples could have the outcome of less yield potential which would lead to less gross revenue.
In boom times, when profit margins are positive, cash flows are adequate and loan repayment poses few problems for most borrowers, the tendency is to see those conditions as a future trend. Similarly, when profit margins evaporate, cash flows dwindle and loan repayment becomes a problem for a substantial proportion of borrowers, optimism can be eclipsed with gloom. More than a year of economic adversity, the prevailing attitude tends to be that the future could produce more of the same.
Boom times may encourage borrowers to become overextended before they realize the situation. A tightening of credit as economic conditions worsen typically comes at a time when borrowers may be highly vulnerable to a credit pull back. Reductions in capital availability can inflict substantial economic damage which may be felt for years. Forced liquidations of breeding herds, machinery or land to cover reductions in a line of credit may yield disappointing results as assets are thrown on already depressed markets.
Efforts to scale back a farming/ranching operation, if carried out with attention to long run profitability, may produce a leaner, more profitable operation. Forced adjustments made in haste may impair the economic viability of the operation, not to mention the damage to the confidence of the borrower and to the lending relationship. During boom times, borrowing is utilized on assets that are used for collateral that have appreciated with low basis (land) and assets that have been depreciated (machinery and purchased breeding livestock that have low remaining basis). As will be discussed later, there are possible income tax consequences for the disposal of assets and debt discharge of those assets.
Another possible negative outcome of financial distress is the less likelihood of bringing home a future generation to the farming/ranching operation. This can create a negative impact on family relations when the parents must subsidize the farming operation for the farm heirs versus the non-farm heirs. In other words, the overall net worth of the parents will diminish, thus affecting the parent's standard of living in retirement and also their overall estate planning to all heirs.
Another indirect outcome of farm financial distress is based off the historical trends of children of farm families choosing non-agricultural careers after post-secondary education. For example, the land grant universities had a decline in overall enrollment in the college of agricultures during the 1980's as college students entered non-agricultural majors. Thus, this could create a shortage of skilled college of agriculture graduates for future agricultural careers.
LOAN REVIEW AND LIQUIDATION APPROACH
In the beginning stages of debt restructuring in an economic downturn for farm and ranch taxpayers, the focus is on relatively minor adjustments, in part because the downturn could be reversed if commodity prices were to increase. As the downturn deepens, as it did in the 1980's the steps taken by lenders often become more severe and could lead to major steps to reduce the scale of operations or even to force the termination of the operation.
A lesson learned in the 1980's was that debt restructuring may be in the best interests of both the borrower and the lender but the acceptance of debt restructuring is often delayed because of the belief that the downturn could end with higher commodity prices because of adverse weather conditions for crop production. In regards to livestock producers, economic recovery often relates to cycle factors affecting the supply of livestock for slaughter.
A major question when default may be on the horizon is whether preemptive steps should be taken to minimize the risk of default. While that is often a good move, and a close working relationship with the lender makes that a more likely step, whenever default actually occurs on a loan or other obligation the question is whether the matter should be resolved through foreclosure on loans, forfeiture of land contracts or bankruptcy. All tend to be disruptive for the farming or ranching operation and may become costly in the long run for both borrower and lender.
Past experience from the 1980s suggest that, if a strong working relationship exists between borrower and lender, it may be possible for parties to work out a debt restructuring plan that minimizes the economic impact on the borrower and reduces the expense generally incurred by lenders in the process.
As a possible procedure, debt restructuring could involve:
Re-amortization of the loan(s) over a longer time period
Interest rate could be reduced
Forgiveness of principal
Some combination of the above.
Important factors to consider in loan review for restructuring or liquidation
To what extent is the loan secured with realistically valued collateral?
Could the borrower be made financially and economically healthy with a restructuring of the loan and, if so, at what cost to the lender?
Is the borrower-lender relationship flawed in terms of conflict of interest?
Should a significant weight be attached to avoidance of principal reduction and or reduction of interest rate in the future aspects of maintaining borrowing ability?
Debt restructuring should always be considered when it is in the lender's best interests and may be justified when, even though not in the lender's best short-term interests, it may be in the lender's long term interest to maintain a historically profitable operation.
It is generally not rational to liquidate a loan if the loss expected to be taken is greater than what would be required to keep the borrower in business by restructuring the loan. That determination necessarily involves –
Probable net recovery on collateral in the event of liquidation.
The extent to which the lender is unsecured and the probability of recovery as an unsecured creditor after payment of income taxes and other costs of liquidation.
The economic cost to the lender of interruption of interest payments in the event of liquidation.
The probability that the borrower, after restructuring, will be able to service the resulting debt.
The decision of restructuring, is one for the lender to decide.
Legal and accounting fees may reach significant levels if the resolution between debtor and creditor cannot be resolved.
A comparison of outcomes (restructuring and liquidation) on a net present value basis can provide guidance as to the most rational approach for the lender.
INFORMATION NEEDED FOR PLANNING
Information needed to make decisions on the income tax consequences of bankruptcy options or the various non-bankruptcy choices (foreclosure, forfeiture, voluntary conveyance to creditors).
Inventory of all assets of the debtor. An inventory should be prepared of all assets of the debtor.
Original cost or original basis otherwise received by gift or inheritance.
Depreciation allowed or allowable
Fair market value.
Any special use valuation recapture under IRC 2032A.
Depreciation recapture.
Status of the asset as likely to produce ordinary income or loss, Section 1231 gain or loss or capital gain or loss.
Appraisal of all assets of the debtor. An appraisal of assets is necessary to determine the fair market value of assets at the time of discharge of indebtedness to determine solvency or insolvency and for the transfer of assets in satisfaction of a debt obligation, the nature of the gain.
List of creditors and indebtedness for which the taxpayer is obligated. The list of creditors and indebtedness should be broken down by secured and unsecured debt, recourse debt and non-recourse debt and should show a breakdown of principal and interest owed.
No income is realized and tax attributes to the extent that payment of a liability would have given rise to an income tax deduction (accrued interest and account payables).
Losses between related parties are disallowed.
List of the taxpayer's attributes. It is necessary to ascertain the amount of the taxpayer's net operating loss carryover, net capital loss carryovers and tax credit carryovers. The taxpayer's tax attributes are important in determining whether property should be transferred outside of bankruptcy in satisfaction of indebtedness or the taxpayer should file for bankruptcy. Tax attributes must be reduced to the extent of discharged indebtedness (unless the taxpayer is eligible to and does elect to reduce the basis of certain depreciable property in lieu of tax attributes) with different rules for taxpayers who are solvent, insolvent or in bankruptcy.
Calculation of income tax liability under various alternatives. A complete calculation of state and federal income tax liability under the various asset liquidation and bankruptcy choices is highly advisable before decisions are made on alternative liquidation/bankruptcy routes. The calculation should include the various recapture possibilities. Moreover, the calculation should show who bears the burden of tax liability under the various options. The matter of who bears the tax burden can be highly important, for example, in the case of unsecured creditors in bankruptcy, the tax burden may represent one of the more powerful aspects to encourage creditors' acceptance of a plan. The matter of who bears the tax burden is also highly important to the debtor from the standpoint of tax liability remaining with the debtor after property transfers have been concluded. The income tax consequences in bankruptcy should be reviewed carefully with attention given to the income tax treatment under a Chapter 12 filing (for farm and ranch bankruptcies) which is substantially less favorable to the debtor than the other bankruptcy chapters.
SUMMARY
With production agriculture in a lower income cycle, many farm families are facing net cash flows that are not able to meet debt obligations. The income tax consequences of asset liquidation and the work-out of debt obligations are significant in most sections of the economy. For agriculture, with use made of the cash method accounting and various depreciation recapture possibilities for personal property and appreciated values of real property (debt was borrowed against FMV collateral), resolution of problems of debtor distress, are even more significant. The focus on the income tax consequences of repossession (voluntary or involuntary) of personal and real property, the handling of discharge of indebtedness for solvent, insolvent and bankrupt farmers/ranchers and the income tax consequences of bankruptcy are much complex beyond the scope of this article.
If you would like further discussions of financial stress related transactions and their consequences, please refer to our full article on AgManager.info at http://www.agmanager.info/sites/default/files/pdf/Income%20Tax%20consequences-full%20article.docx_.pdf
---
Economist Spotlight
Doug Stucky
Doug serves as the Executive Economist in the Southwest KFMA Association. He has been a KFMA economist in Dodge City for over 24 years. Doug grew up in Moundridge, KS and earned an Agricultural Education degree from K-State in 1980. He served as the county agent in Gray County for 6 years before joining KFMA. Doug and his wife, Celia, have 3 married daughters and currently 3 granddaughters. In his free time, Doug enjoys turkey hunting, fishing, and spending time with his grandchildren. What Doug enjoys most about being a KFMA economist is getting to work with great farmers in Southwest Kansas, learning from them while helping them reach their financial goals.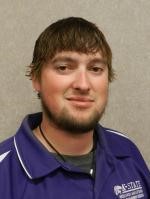 Will Feldkamp
Will has been with the North Central KFMA Association in the Beloit office for 6 years. He is originally from Sylvan Grove, KS and holds an Agricultural Business degree from K-State. Will worked as a loan officer for over 4 years before joining KFMA. He continues to help his father and brother on the family farm and enjoys hunting, fishing, camping, hiking, traveling, or anything that gets him outdoors. He is also a city councilman and volunteer firefighter. With regards to family, Will and his dog Lucy are enjoying the bachelor life (yes he is single ladies). When asked what he likes best about being a KFMA economist, Will sights working with great families and providing farms with information to make educated decisions.
---
December 2016 KFMA Research Highlights
The following research articles can be found on the KFMA webpage (www.agmanager.info/kfma) under "KFMA Research". Each newsletter will feature new publications that are available.
Financial Benchmarking to Assess a Farm's Financial Situation in a Struggling Agricultural Economy
Robin Reid and Kevin Herbel - K-State Agricultural Economics
Benchmarking against similar farms is informative in any setting, but may be of particular value when times are tough. A new tool developed by the K-State Agricultural Economics Department offers farmers and ranchers, bankers, consultants, and others in the ag. industry an opportunity to benchmark their financial ratios with cohorts of KFMA farms. A unique aspect of this benchmarking tool is that these values are shown as distributions, not just averages. The toll can be found at http://www.agmanager.info/decision-tools and is titled "KSU-Farm Financial Benchmarking Tool".
Differences Between High-, Medium-, and Low-Profit Cow-Calf Producers: An Analysis of 2011-2015 Kansas Farm Management Association Cow-Calf Enterprise
Dustin Pendell and Kevin Herbel – K-State Agricultural Economics
In 2015, cow-calf producers experienced one of the largest year-to-year drops in economic returns in the past 41 years. While numerous factors beyond the producer's control impact the absolute level of profitability, producers' management abilities impact their relative profitability. In a competitive industry that is consolidating, such as production agriculture, relative profitability will dictate which producers will remain in business in the long run. Thus, it is important to recognize which characteristics determine relative farm profitability between producers.
Factors Influencing the Adoption of Precision Agricultural Technologies by Kansas Farmers
Christian Torrez, Noah Miller, Steven Ramsey and Terry Griffin - K-State Agricultural Economics
Proper technology utilization is expected to improve farm productivity and profitability. The factors that influence technology adoption are important to know so that marketing strategies and policies can be implemented to improve adoption rates and increase farm productivity. An empirical adoption model was developed to understand why farmers have or have not adopted precision agricultural technologies. The results of the model show that farm size positively affects the adoption of precision agricultural technologies, farmer age decreased the probability of adoption, cropping efficiency on average had little effect, and risk aversion on average had a negative impact on precision agricultural technology adoption.
Likelihood of Kansas Farm Financial Persistence
Jayce Stabel, Terry Griffin, and Gregg Ibendahl - K-State Agricultural Economics
Often times farmers and agricultural lenders alike seek the ability to identify ways to improve farm operations' stability and profitability. Farmers across the United States are subject to many uncontrollable variables leaving them vulnerable to agricultural downturns, such as the one that began in 2014. The unique nature of farms and their profitability creates a difficult situation for farmers and agricultural lenders alike. Identifying and estimating the likelihood of financial instability has become an area of interest for farmers, their advisors, and their financial lenders.
---
Upcoming Agricultural Economics Events
This program will focus on a host of different topics to start thinking critically about how the farm operation might withstand these hard times. Each topic will provide the decision framework of how to evaluate what viable options or opportunities exist to become more efficient and to strengthen the farm business. This all-day program features many extension specialists and Agricultural Economics professors.
Olathe-Dec. 7th, Parsons-Dec. 15th, Salina-Jan.18th, Topeka-Jan. 19th, Hays-Feb.6th, Dodge City-Feb.7th, Colby-Feb.8th, El Dorado-Feb.15th
This workshop is designed to help Kansas crop producers make profitable marketing decisions for their crops in 2017 – a period forecast to be one of continued large supplies, low selling prices, and limited profitability.
Plains-Dec. 5th, Argonia-Dec.6th, Russel-Dec.12th, Smith Center-Jan.10th, Norway-Jan.19th, St. John-Feb. 9th, LaCrosse-Feb.14th, Scott City-Feb.21st, Goodland-Feb.22nd, Wakeeney-Feb. 23rd
The RAM workshop is a timely education program that will provide farmers with new ideas and risk skills to survive this market down turn. Participants will work a case problem to improve their understanding of the different marketing strategies, crop insurance coverages and how to make the best use of the "free" protection in the FSA commodity program.
Leoti-Dec.13th, Meade-Jan. 13th, Great Bend-Feb. 10th, Herington-Feb. 13th, LaCygne-Feb. 28th
The ability to use Excel spreadsheets allows users to have the capability to benefit from the many Excel calculators and tools publicly available. These day-long workshops will provide hands-on Excel training. In addition, a portion of the afternoon session will introduce several of the Excel tools on the AgManager.info website and allow participants to use these tools in a situation where they can ask questions of the workshop presenters.
Selden-Jan.10th, Lenora-Jan.10th, Paola-Jan.12th, Garden City-Jan.18th, Anthony-Jan.25th, Ellsworth-Feb.1st
For more information about these and other events, visit http://www.agmanager.info/events/ or contact Rich Llewelyn at rvl@ksu.edu or 785.532.1504. Other events hosted by the Department of Agricultural Economics can be found at http://www.ageconomics.k-state.edu/events/index.html.
---
Kevin Herbel
Extension Agricultural Economist
KFMA Program Administrator
308 Waters Hall
1603 Old Claflin Place
Kansas State University
Manhattan, KS 66506-4026
kherbel@ksu.edu | 785-532-8706
www.agmanager.info/KFMA
Vision: The Kansas Farm Management Association (KFMA), through its affiliation with K-State Research and Extension, will be the valued and trusted provider of integrated data management systems to apply critical thinking and strategic business planning for farm and ranch decision makers; and will be the premier source of farm-level economic data in the world.
Kansas State University Agricultural Experiment Station and Cooperative Extension Service K-State Research and Extension is an equal opportunity provider and employer. Issued in furtherance of Cooperative Extension Work, Acts of May 8 and June 30, 1914, as amended. Kansas State University, County Extension Councils, Extension Districts, and United States Department of Agricultue Cooperating, John D. Floros, Director. September 2016. Robin Reid & Tom Reust.