March 2017 KFMA Newsletter (Web Version)
Are Your Records a Key to Your Future?
Kevin Herbel- KFMA Administrator
Every farm business keeps records. Records are necessary for filing tax returns and reporting for crop insurance and government programs. How do you use records in your operation? Records can be used to know and understand your financial performance and how your financial position has changed over time. Records can provide the information to quantify your cost of production, which can help to guide how you market what you produce. They can help you measure performance and identify areas of efficiency and inefficiency, helping you understand where to cut costs and where it may be unwise to do so. Used together with other management tools, records are one of the keys to the successful management of a farm business, both day-to-day and for the future. What role do records have in the management of your farm business?
Working with farm decision makers in utilizing records to manage their operation successfully is central to the mission of the KFMA program. We welcome any comments you have to help us improve the work that we do.
Kevin
---
Announcing Mark Dikeman as New Associate Director for Kansas Farm Management Association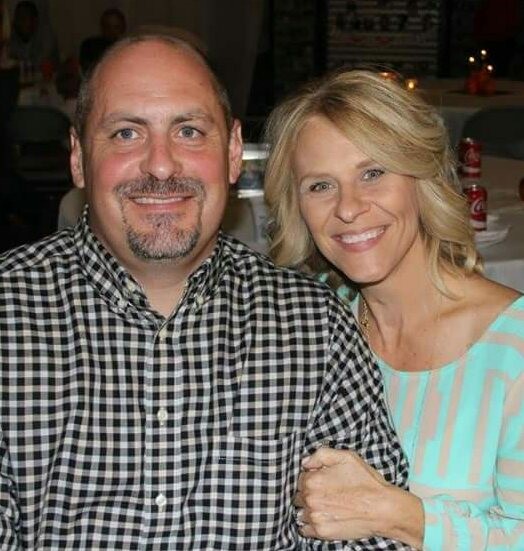 Mark Dikeman was recently named Associate Director for Kansas Farm Management Association. Mark had served as an economist for over 6 years in the Northeast Association before transferring to Manhattan to become the Coordinator of Professional Development and Training for the past 3 ½ years. Mark is originally from Manhattan, KS, where both of his parents taught at K-State. He holds a Bachelor's in Animal Science and a Master's in Agricultural Economics. Mark and his wife, Shelli, enjoy being in the outdoors when they can find time where they can camp, hike, fish and kayak. They also enjoy time with their two grandchildren. Mark's passion with KFMA has been his relationship with members. He is excited in his new position to be striving to meet new goals as an association and to provide more services to the membership.
The Coordinator of Professional Development and Training position will be re-hired. Look for more information coming soon!
---
Principles for Your Management Success
Kevin Herbel- KFMA Administrator
Skill in management greatly affects the profitability of a farm business and the fulfillment of those involved in, or close to, the business. What does it take to manage successfully? Is it possible to achieve success in management when there are many things out of the manager's control?
Management can be defined as conducting or supervising of something, or as the act or art of planning, acquiring and putting together a combination of inputs and resources to achieve specific objectives. Management is a process of making decisions and seeing that those decisions are implemented appropriately. It involves identifying the strengths and weaknesses, both of yourself as a manager, and of your operation's resources and others around you. While there is not a precise yardstick to measure management ability, there are some consistent traits that successful managers have. There are principles that can help each of us improve our management skills and activities.
Five months ago the NCAA basketball season began with many teams having hopes to be playing in the Final Four. The four teams to achieve that goal have been defined for this year and one of them will soon be crowned as the champion. In our society, a champion is what we often call someone who has been successful. In this article, I will use the acronym, CHAMPION, to help in remembering a set of principles for your management success.
Principles for Your Management Success

C

onstantly strive to improve

H

ave accurate and complete records

A

nalyze and use your records in decision making

M

ake decisions based on Your set of facts, based on Your resources

P

lan and make good use of time

I

ncome tax is part of a profitable business

O

bjectives and goals guide your decision making process

N

eed for balance between farm and non-farm goals and activities
Constantly Strive to Improve – When leadership or management principles are explored, the importance of making positive changes in our activities or habits, the need for continual improvement, is an integral part of the discussion. Constantly striving to improve leads our list of management principles, as it is an overarching principle that should affect all of the others. A successful manager will measure and assess the impact of decisions and make adjustments as necessary. Available resources and circumstances change over time, requiring adjustments, as well. Always assess yourself and your decisions appropriately, and responding with humility and a willingness to make appropriate changes, will greatly benefit each of us.
Have accurate and complete records – Without accurate and complete records a manager must make decisions based on averages, on someone else's information, or doing something because "that's how we've always done it." You have likely often heard the statement "you can't manage what you don't measure." It is true. Good records are essential for both production and financial management decisions. In this era of "big data," a large amount of information is available to each of us. It is important to identify the information that is most important to the decisions you need to make and to develop, and work together with others, to record and maintain that information in a useable fashion. This aspect of management will certainly require a willingness to improve as it is changing so quickly. Identify how you can take a step forward in improving the completeness and accuracy of the records you have for your operation.
What do you need in a financial record keeping system?
Regular record keeping – develop a habit of keeping records up to date
Records should be reconciled to bank statements to assure accuracy
Appropriate accounts should be identified for the activities you are involved in
Sufficient detail for you to understand and analyze your business
Accrual accounting – utilize a system that allows bringing together your cash records and your balance sheet information to accurately measure your operation's profitability
Ability to identify your activities into enterprises, or profit centers, for determining strengths and weaknesses
Ability to track your information over time
Analyze and use your records in decision-making – A successful manager understands the importance of identifying the strengths and weaknesses of an operation and the necessity of analyzing records to accomplish this effectively. I have often said, "Know Your Numbers…Use Your Numbers." Seek to know your operation, to know your financial position, better than anyone else does. Allow this information to guide your decisions. Benchmark, or compare, your operation in several ways: 1) Assess and compare your own information over time. What trends do you see?; 2) Compare your information with other operations. This should include others from your area and others of similar farm size, similar farm type, similar age or stage of life.
Make decisions based on your set of facts, based on your resources – Do not allow yourself to base decisions on averages or the information of others. Use your records to understand your cost of production and to identify your strengths and weaknesses. Seek to understand the resources you have available to you and define how you can use them productively. Know your goals and objectives – write them down.
Plan and make good use of time – William Penn once said, "Time is what we want most, but what we use worst." Time management, labor management, is an area that can often separate successful and unsuccessful managers. Plan ahead for tasks that need completed. Understand that it is not just the big things that are important, but the small, unseen, things are often most important. Identify the areas where your time is best spent and those areas where you need to use the skills and time of others.
Income tax is part of a profitable business – The only way to reduce debt and increase net worth is through net income. A successful manager understands that paying income tax is part of managing a profitable business and does not allow the fear of paying income tax to be a psychological barrier to good judgement and good decision-making.
Objectives and goals guide your decision-making process – Written goals provide a framework for decision. When goals are not written down, they are easily forgotten and often not well thought through. Particularly at times of difficult decisions, or during times of economic difficulty, written goals can provide a solid base for moving forward. Having goals identified will give you the ability to measure success and to continue on a path of constantly striving to improve.
Need for balance between farm and non-farm goals and activities – In all areas of management, keeping things in balance is important. If too much focus is given to one area, while another area is ignored, success will be hampered. While this is true in all areas, it is particularly true when considering the relationship between business and non-business commitments. Communication is essential. Likely, the most important facet of communication is that of listening. Seek to know and understand the wants, needs, hopes and fears, of those around you.
We all desire to be successful. While there is no precise yardstick to measure management abilities, applying the above principles can move you toward success in management.
---
Now is the time to Benchmark the Financials of Your Farm
Robin Reid - K-State Agricultural Economics
Many of our farms across Kansas are not going to look very good on paper this year. It's an unfortunate fact of the economic downturn in agriculture that we are currently facing. Now is the time to evaluate your operation and identify areas of weaknesses or threats to the business as well as strengths or opportunities. Those that are in a favorable financial position may be able to bargain for updated equipment, purchase breeding stock at a lower cost, or bid on rented ground that comes available. Those that are not may need to consider refinancing debt, running current equipment longer, selling unproductive assets, or other options to make it through the next couple of years.
The start of the new year is a great time to update your balance sheet and evaluate an income statement for last year and/or make projections for the coming year. While this might be an eye opener or jaw-dropper, one thing that may help you sleep easier at night would be knowing many of your neighbors and fellow KFMA members are in the same boat.
The KSU Farm Financial Benchmarking Tool is available for you to use in evaluating your operation against peers from similar farms across the state or in your association. It is available under the "Tools" section of www.AgManager.info. In this article, I will use an example farm to demonstrate the use of this tool. Figure 1 illustrates how a statewide benchmark category of a 1000-2000 crop acre farm with a cow herd over 100 head can be selected using the dropdown menus. I have entered the farm's own financial ratios in the green boxes.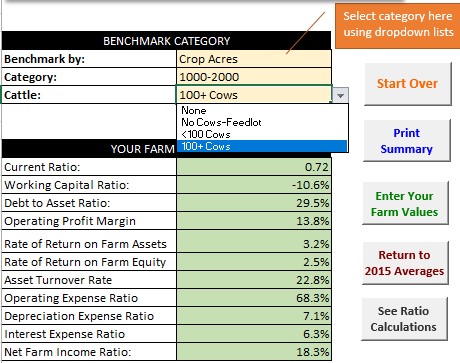 Figure 1. Selecting the benchmarking category and entering Your Farm values in the KSU Farm Financial Benchmarking Tool
Right away you can see this farm is in vulnerable liquidity position (Figure 2). Current liabilities are exceeding current assets, making the current ratio less than 1. In the 10-year average, only 11.7% of benchmark farms had a current ratio less than 1 and in 2015, 21.4% of farms were this low. Having current liabilities larger than current assets also makes for negative working capital. According to the benchmark, 3.2% of farms had a negative working capital ratio in the 10-year average but that jumped up to 9.6% in 2015.
Figure 2. Benchmarking Liquidity Ratios
Our example farm is clearly carrying too much debt in their line of credit and should consider refinancing some of this to longer terms, selling capital assets, and/or leasing instead of purchasing to remedy the situation. Other ratios may indicate which options may be feasible. Figure 3 shows the farm solvency position. Although it's debt to asset ratio is slightly higher than the average KFMA farm, it is well in the middle of the distribution and still in a relatively strong position. This indicates refinancing current liabilities to longer term is feasible as far as an overall collateral picture. A lender may also require a good cash flow projection, in which we can turn to profitablity measures.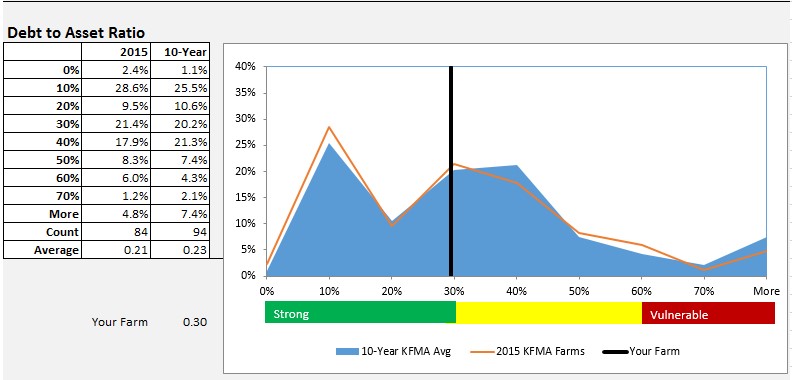 Figure 3. Benchmarking Solvency Position
Net Farm Income, Rate of Return on Farm Assets, Rate of Return on Farm Equity, and Operating Profit Margin are all profitability measure that can be benchmarked using the KSU Farm Financial Benchmarking Tool. As an example, Figure 4 shows Rate of Return on Farm Assets.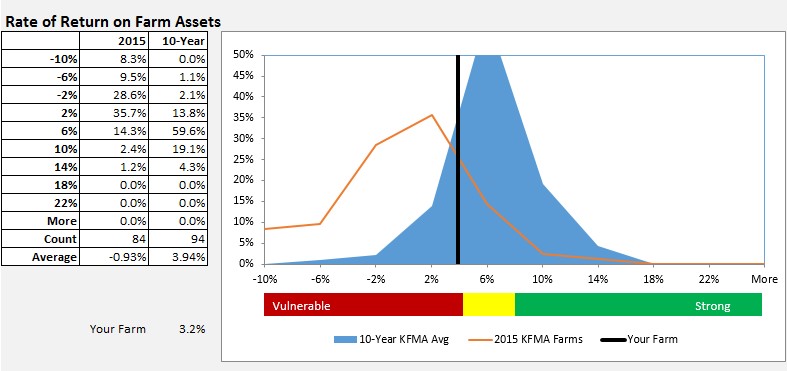 Figure 4. Benchmarking ROA to evaluable profitability
According to the scorecard our example farm is in a borderline vulnerable position, but compared with benchmark farms in 2015, this farm is towards the top of the distribution. All of the current ROA's are low compared with the historical distribution, but the fact that this farm is able to earn a 3.2% return on their assets is much better than the negative return many farms are experiencing. While this is still lower than the cost of borrowing (average interest rate), this farm does have acceptable profitability given their asset base in this period of low commodity prices.
Finally, let's look at Financial Efficiency of this farm. The tool gives Asset-Turnover rate, Operating-Expense Ratio, Depreciation-Expense Ratio, Interest Expense Ratio, and Net Farm Income Ratio. Figure 5 uses the Operating Expense Ratio as an example. Here we can see that this farm has operating expenses that are 68% of gross income. This is exactly the long-term average of the benchmark farms and in the center of the distribution. This farm is out-performing the majority of its peers in the 2015 benchmark, leading to the conclusion that operating expenses are a strength of this operation in the current economy.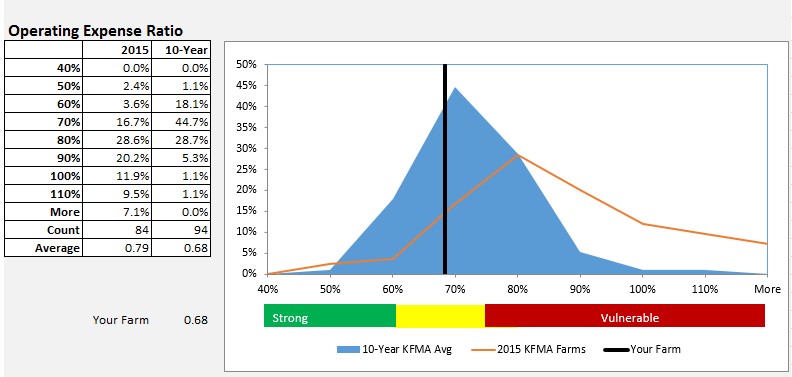 Figure 5. Benchmarking Operating Expense Ratio to evaluate financial efficiency
Comparison of other efficiency measures show this farm is well within the distributions of its peers. The problem appears to be liquidity, which likely can be remedied by refinancing debt until the agricultural economy strengthens again.
Tough times in agriculture are upon us, so being proactive at managing the financials of your operation is critical. Utilizing the KSU-Farm Financial Benchmarking Tool will help you access your financial position within a group of similar farms and identify your strengths and weaknesses. Now is the time to evaluate your financial statements and plan for 2017 and beyond.
---
Economist Spotlight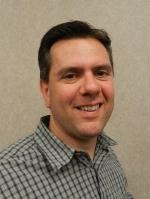 Craig Althauser
Craig is the Executive Economist in the Northeast KFMA association, housed in Holton. He has been with KFMA for 21 years. Craig came to Kansas from Kenton, OH, where he was raised on a diversified grain and hog operation. He attended Ohio State for both a Bachelor's and Master's in Agricultural Economics before becoming a KFMA economist. Craig and his wife, Amy, have a son who is a freshman in high school and a daughter in 7th grade. They enjoy making family trips back to Ohio to see family. Craig loves his job as an economist and finds his position with KFMA very rewarding with many opportunities to make a difference for his members. He has served many of the same families over his 21 years and values the relationship he has made with them as the best part of the job.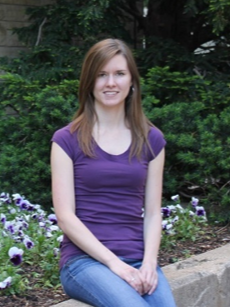 Camille Claassen
Camille has been an economist with the South-Central KFMA association for 2 ½ years. She is originally from Whitewater, KS where her family still resides and farms. Camille holds an undergraduate degree from Bethel college and a Master's in Accounting from K-State. She joined the KFMA team right out of college and still enjoys watching K-State football and basketball games. Camille also enjoys spending time with family and friends and reading. When asked what she like best about being a KFMA economist, Camille sights forming relationships with members and helping them achieve their goals is the most rewarding.
---
March 2017 KFMA Research Highlights
The following research articles can be found on the KFMA webpage (www.AgManager.info/kfma/research-articles) or look under "KFMA Research". Each newsletter will feature new publications that are available.
Finding Ways to Save on Production Costs by Analyzing Enterprise Budgets
Mykel Taylor - K-State Agricultural Economics
By now you are keenly aware that crop prices are down and, without a corresponding decrease in production costs, profitability for many Kansas crop producers is likely to be negative for the next couple of years. We have seen commodity prices like the ones we are facing before, but the biggest difference this time is the inflation of production costs that we have experienced over the last 10 years. It is going to be key for producers to find ways to cut costs of production, without adversely affecting production targets, to regain a profitable position with today's market prices.
Keeping Quality Records and Evaluating Cow Herd Performance
Sandy Johnson - K-State Beef Extension Specialist, and Robin Reid – K-State Agricultural Economics
Everyone uses a different process to make decisions. How do you make decisions on whether your cow herd is going in the right direction? Some look very closely at individual performance information to make culling and breeding decisions. This can be an important step in moving a herd in a desired direction. At some point however, performance of the entire herd should be evaluated. This is most critical for herd traits such as pregnancy rate and reproductive loss which largely reflect overall herd nutrition and management.
Top 10 Considerations for Navigating a Struggling Farm Economy
Robin Reid, et. al. - K-State Agricultural Economics
The Agricultural Economics Department at K-State conducted eight meeting across the state during the winter of 2016/2017, focusing on the state of the farm economy and the financial difficulties producers are facing. The program, titled Top 10 Considerations for Navigating a Struggling Farm Economy, was delivered to 814 farmers/ranchers, bankers, and other agribusiness professionals across the state. These presentations were geared to get producers thinking about how they might make changes in their business to withstand the difficult times. Many of these topics included research conducted using KFMA summary data. A brief desciption of each presentation and links to the audio recordings are available in this publication.
KFMA Relative Expenditure Indexes
Gregg Ibendahl - K-State Agricultural Economics
In this publication, the broad expense categories of fertilizer, fuel, hired labor, machinery, and seeds are examined to see how these expenditures have changed since 1977 and 2006. To create these baselines, the expenses in the baseline year are set to 100. The percentage change in expenditures for an expense category is then computed for each year and these percentage changes are used to adjust the baseline index.
---
Upcoming Agricultural Economics Events
An annual conference hosted by the Department of Agricultural Economics that provides an opportunity for key agricultural decision makers to interact with each other and with faculty.
K-State's annual Agricultural Lenders Conferences are designed to provide the Kansas financial community with updates on current agricultural topics.
This one-day workshop will help crop insurance agents, agricultural lenders, farmers/ranchers, and other financial consultants provide better risk management information and advice to their clients or apply to their farm-ranch
For more information about these and other events, visit http://www.agmanager.info/events/ or contact Rich Llewelyn at rvl@ksu.edu or 785.532.1504. Other events hosted by the Department of Agricultural Economics can be found at http://www.ageconomics.k-state.edu/events/index.html.
---
Kevin Herbel
Extension Agricultural Economist
KFMA Program Administrator
308 Waters Hall
1603 Old Claflin Place
Kansas State University
Manhattan, KS 66506-4026
kherbel@ksu.edu | 785-532-8706
www.agmanager.info/KFMA
Vision: The Kansas Farm Management Association (KFMA), through its affiliation with K-State Research and Extension, will be the valued and trusted provider of integrated data management systems to apply critical thinking and strategic business planning for farm and ranch decision makers; and will be the premier source of farm-level economic data in the world.
Kansas State University Agricultural Experiment Station and Cooperative Extension Service K-State Research and Extension is an equal opportunity provider and employer. Issued in furtherance of Cooperative Extension Work, Acts of May 8 and June 30, 1914, as amended. Kansas State University, County Extension Councils, Extension Districts, and United States Department of Agricultue Cooperating, John D. Floros, Director. September 2016. Robin Reid & Tom Reust.